Strong and flexible: an Intrack flagpole with rotating arm
Team Intrack can engineer and install a flagpole for your specific needs. This image shows one of our 100mm x 8.0mtr rotating arm flagpole on a hinge base.
Rotating arms, or rota arms, on a flagpole, extend the life of the flag being flown by allowing the flag to rotate in the wind rather than stay static.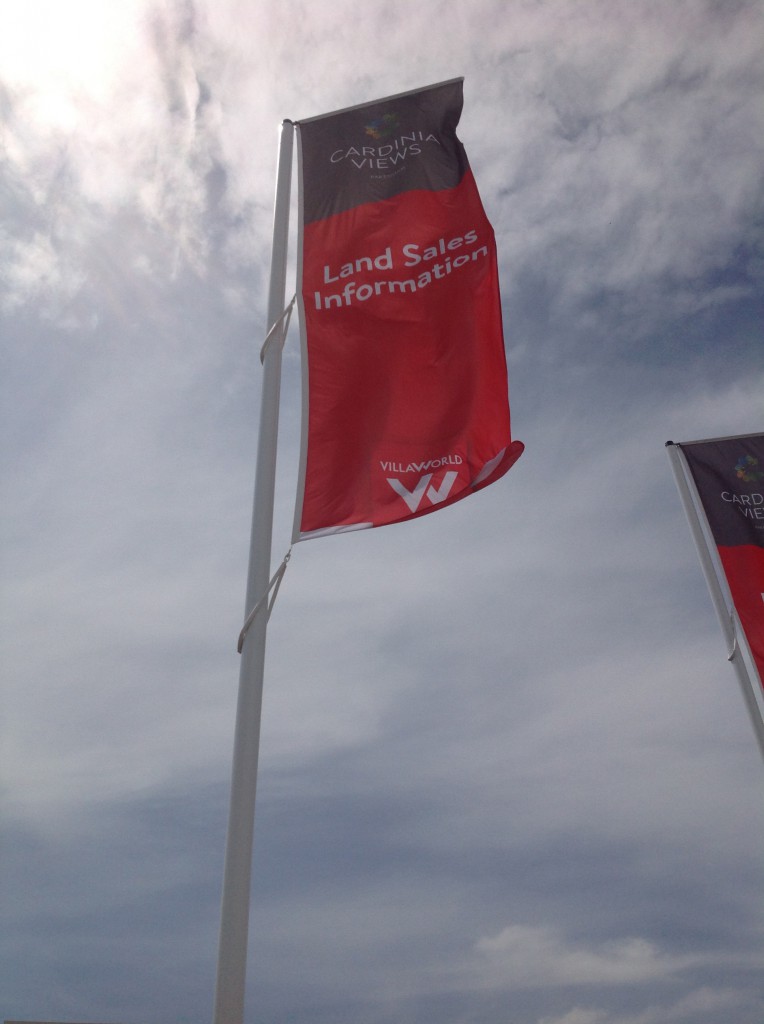 The Intrack rotating arm flagpole is usually supported by a hinged base. With a hinge base, you can lower your flagpole to the ground without completely removing it from its footing. With rotating flagpoles, ropes aren't used to raise and lower flags. The hinge base allows ensures easy flag/banner changeover and repair or maintenance without the need for use of reach trucks.