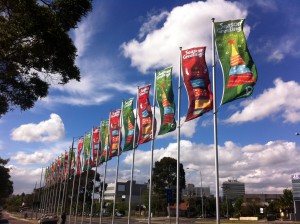 Christmas flags fly high from Intrack flagpoles
It's beginning to look a lot like Christmas in Dandenong. The Intrack team completed flagpole maintenance and flag change-over earlier this week for the Council.
It's got us got us humming Christmas songs while visions of sugar plums dance in our heads.
Seasonal flags flown from Intrack's high quality flagpoles keep your brand message fresh. Talk to us today.